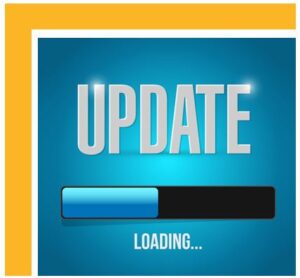 Summer is a perfect opportunity to provide larger updates to our CFTEA Awards Catalog. Contact us for options when looking at a course that was retired. Our website has been updated and the changes will be incorporated into our 2022-2023 Awards Catalog this summer. The rapid updates speak to the importance placed on maintaining content that is relevant today – and tomorrow in a rapidly changing workplace.
The following new courses have been added to our catalog:
The following certificates are being introduced and incorporated into our award system.
The following certificates and diplomas have been retired:
Building a Fast-Growing Business Certificate
Building HR for Growth Certificate
Certificate in Business Communication – replaced with the Professional Speaking Certificate and the Professional Writing Certificate to provide one credit content toward Verbal or Written Communication.
CFTEA Digital Banking Certificate – replaced with the ABA Digital Banker Certificate
Collaborating for Success Certificate
Future-Proofing Your Career Certificate
General Business Diploma
Inc Magazine: Human Resource Bundle Certificate
Personal Finance Certificate
The following courses have been retired:
A Guide to Business Loans
Becoming a Better Leader
Build Your Personal Brand
Building an Inclusive Organization
Communicating with Flair
Creativity & Innovation Toolkit
Design Thinking
Financial Analysis
Finance 101 for Entrepreneurs
Hiring, Managing and Developing Talent
HR Tools for Engaging Top Performers
Leading from a Distance
Leading High-Performance Teams
Managing Cash Flow
Modern Marketing: Strategy & Execution
Networking
Optimizing Operations and Managing Crisis
Personal Growth
Selling Like a Pro
Working Remotely
Virtual Teamwork