What is another industry trend that will impact learning and development in 2022?
Earlier the focus was on accommodating the pandemic when approaching training.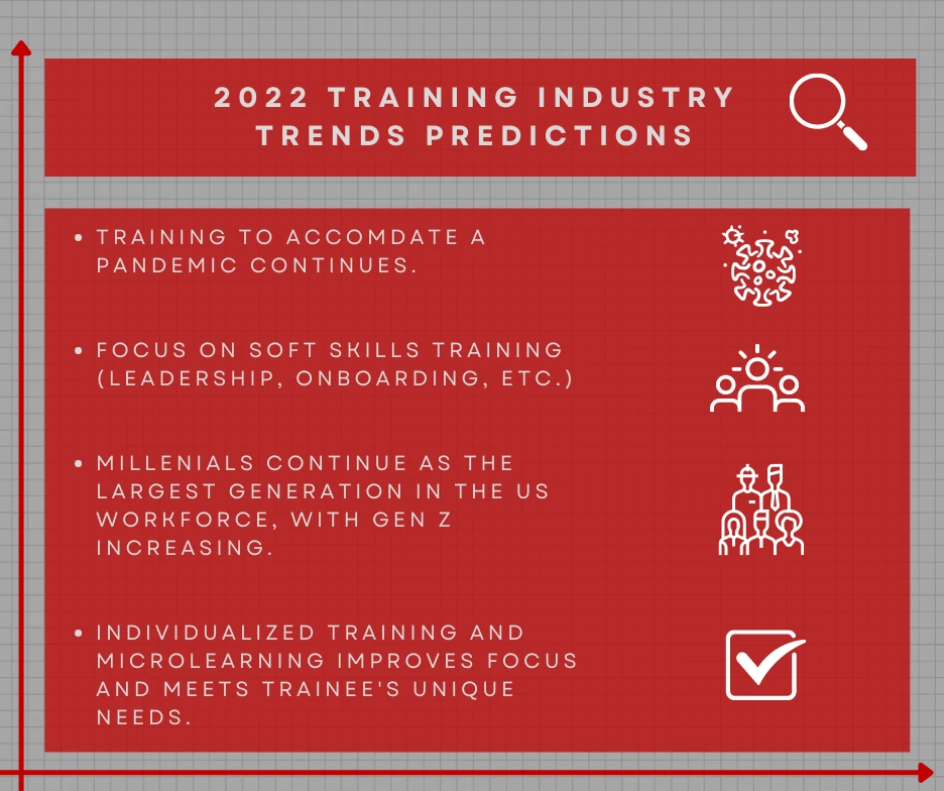 TOP SKILLS FOR LEARNING AND DEVELOPMENT IN 2022
If you still don't think soft skills training isn't imperative to the success of your organization, now is the time to get caught up before you find yourself falling behind.
EdgePoint Learning highlighted a research study that found that 75% of long-term job success depends upon mastering soft skills, while only 25% relies on technical skills.
Soft skills are the future of workplace training

. According to the LinkedIn Workplace Learning Report, upskilling and reskilling is the top priority for Learning and Development professionals globally.
Upskilling is upgrading current skills with complementary training that will allow the trainee to grow within their role.
Reskilling is when a student is given the training to take on an entirely new role.
Internal organizational shifts allow for trusted employees to grow in the organization and work in the role that best suits them. It also saves employers time and expenses to onboard someone who is entirely new to the organization, which is critical now more than ever due to turnover being more common in the workplace.
The second priority according to the report is

Leadership and Management. Providing training to your employees who are working towards a leadership role can boost their confidence and prepare them for this unique type of role, whether they are new to it or are looking for a refresher. Some of the courses we offer that will get you started on leadership/management training include:
The third priority discussed

in the report is virtual onboarding. With remote working being more prevalent than ever for the last several years, there have been countless numbers of new employees who needed to start their new role from home. This majorly shifts the dynamic for team building as new employees join the organization. Some of the courses we offer that will get you started on getting your onboarded employees adjusted to your organization include:
Join back next Wednesday as we explore our next training trend in 2022!