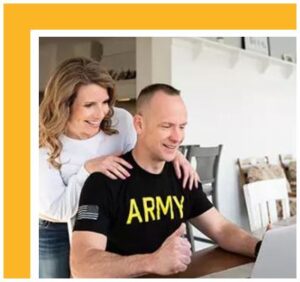 For Impact Organization Pricing to support our veterans.
Find Out More: Veterans Career Advantage Course
Whether transitioning from a long career within the military, a veteran making a career change, or building skills, it is important to understand how to translate a lifetime of development within a specific skill set to civilian employment. This course prompts military veterans to examine their experience, and understand the unique challenges related to job seeking for veterans, the military, and their families. This course will focus on career planning and skills development, such as resume writing and improving interviewing skills, for those seeking employment. You'll hear from other veterans about their own experiences along the way. Course Pricing Normally $79 offered FREE to our veterans.
90 Day Access
IACET CEUs: 0.4 (Contact Hours: 4 hours)