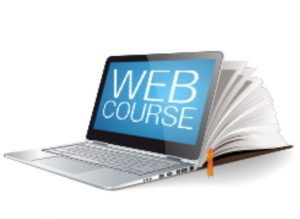 Gain access to industry knowledge to enhance your career and enhance your confidence in a safe and flexible format.  Businesses are navigating unchartered territory during the COVID-19 pandemic. What began with the cancellation of conferences, was followed by a halt to in-person meetings and restricted travel.  The majority of today's workforce is now, at least temporarily, working remotely from home while adapting to significant change.
In the meantime, technology continues to evolve rapidly, making training a crucial priority.
A well-trained staff:
Increases productivity
Saves time
Allows your resources to implement new features and processes that will streamline your technology initiatives in 2022 (and beyond).
Now is the perfect time to sharpen your skills, but how does the current disruption affect training and learning?
Here are the top three benefits of partaking in an online, instructor-led course.
1. Interact With Expert Instructors, via the Internet
In today's environment, factors such as health concerns, the feasibility of travel, and time constraints all make attending physical, event-based training difficult. That's why online instructor-led training is the perfect match for you and your business.
2. Improve Resource Efficiency and Decrease Overall Training Expenses
Take a look at the bottom line. Instructor-led courses are simply more cost-effective. You will reduce the costs associated with travel, lodging, and meals, as well as your employee's time associated with attending in-person training classes. Attendees will just need access to a computer to complete their training.
3. Access to the Same Excellent Training From the Convenience of Your Home
You will have access to engaging educators along with the same comprehensive training content without the need to leave your home. You'll be advancing your skillset from a convenient and safe location. Another side benefit is that this will decrease your training costs and maximize your training budget. These benefits make instructor-led online training a win-win situation.
January 2022
o Branch Manager Bootcamp:  The Evolving Role of the Branch Manager Webcourse starts 1/20/2022
o Branch Manager Bootcamp: The Evolving Role of the Branch Manager Webcourse starts 1/25/2022
o Legal Foundations in Banking Webcourse starts 1/26/2022
February 2022
o Principles of Banking Instructor Led Online starts 2/2/2022
o Outside Calling School Webcourse starts 2/2/2022
o Quality Service Webcourse starts 2/8/2022
o Written Communication Webcourse starts 2/22/2022
March 2022
o Modern Supervisor Webcourse starts 3/8/2022 (Material Access opens 3/1/2022)
April 2022
o Your Role as a New Banker Webcourse starts 4/6/2022 part of the Foundations in Banking Certificate.
May 2022
o Fundamentals of Consumer Lending Webcourse starts 5/4/2022