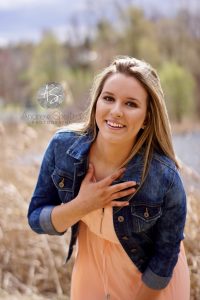 Spotlight On Success
Corinne McNeal
Passumpsic Bank
This is what Corinne had to say about her experience taking classes with us at CFTEA:
"I decided to take classes with CFTEA because I wanted to expand my learning and knowledge, not only in banking, but with my education in general.
The classes I have taken so far with CFTEA have contributed immensely to my growth as a person and as a professional. I have learned how to better communicate with co-workers, as well as customers, how to keep organized and balance my priorities.
Something that has helped me in my day to day life at the bank is how to be a professional in ways that will help me forever. The "Developing as a Professional," class taught me many skills that I will carry on in my career.
I am not sure what my future will hold, but my plans are to continue my education in any and every way possible. Passumpsic Bank offers CFTEA courses at no cost throughout the year, and I will take advantage