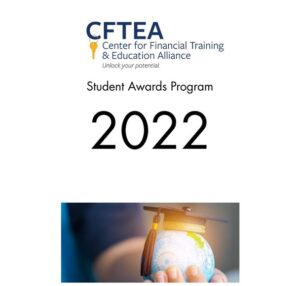 Every year in June, recognition is provided to students that have completed certificates, certifications, and diplomas over the academic year. Find out who from your organization received honors and give them a high-five! It is well-deserved! Each day in June an organization's employees are being highlighted on our social media – follow us and share your congratulations with family and friends!
A Personal Thank You
As a community non-profit, COVID hit our organization hard, as it did for many across the globe.  However, the personal support of organizations, CEOs, presidents, senior management, and leaders has allowed us to stay strong.
Thank you for keeping CFTEA in mind as a premier partner for the workplace and career development.  The continued options for employees are expanding as we seek to provide a powerful student experience.  While growing within a role or taking on the goal of a brand new role within an organization, CFTEA is linking course material directly to job descriptions and organizational needs.  This action, spearheaded by our education committee, is creating new options, inspiring career confidence, and developing practical skills that allow employees not only to contribute but thrive.
Words cannot express our thankfulness for the partnership, support of our non-profit, and leadership that sets you apart as a premier employer.  We look forward to working with you and your organization shortly.