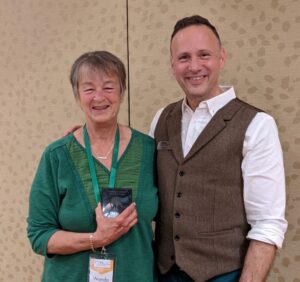 Over the years, CFTEA has actively been supported by key contributors in learning and development. Their engagement and leadership have provided the vision in shaping us as a non-profit as well as providing a dedication to workforce development.
This year, we caught up with former board president, Wanda Clough to recognize her life-long service in learning and development. Her wisdom, key contributions, thoughtful direction, and passion for supporting students to reach their career goals are inspirational. We are better because of you, Wanda! Thank you for helping us grow forward.
In retirement, Wanda is actively serving on our council and joined the planning committee for our 25th anniversary Leader's Conference. Words cannot express our sincere gratitude for the legacy that you provided at CFTEA.
Previous Recipients
2021 – Jane Clark
2019 – Alie DiCarlo