The New Hampshire Employment Security is providing New Hampshire organizations with grant money to support training from the Job Training Fund.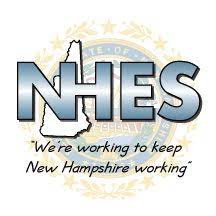 Acceptable use of grant funds:
Structured, on-site laboratory or classroom training
Basic Skills
Technical Skills
Quality Improvement
Safety
Management and Supervision
English as a Second Language
Other training programs that enhance the state's workforce development
Learn more by visiting the New Hampshire Employment Security for WorkInvestNH (formerly known as NH Job Training Fund)
https://www.nhes.nh.gov/services/employers/work-invest-nh.htm
Applications are available for consideration and can support businesses that are looking to invest in their employees. CFTEA is an excellent resource for supporting communities, students, and organizations in New Hampshire.