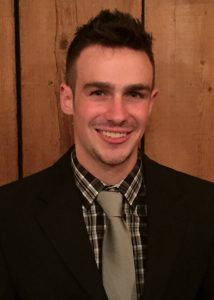 A huge welcome to our newest board member, Joe Happnie of MEMIC!
Joe actively took part in the Maine Association of Nonprofits' Emerging Leaders program. During the program, Joe audited a board meeting, asked insightful questions and requested to join the CFTEA board.
He works as the Training & Development Manager for MEMIC. In that role, Joe is responsible for designing and implementing training curricula for a number of different roles in insurance operations and claims organizations. His extensive experience in authoring e-learning content and designing the back-end structure of a Learning Management System provide key insights for CFTEA during our future growth.
With an alignment of the CFTEA mission and his career, Joe had this to say about his prior interaction with the board: "Having witnessed the positive and professional core in place at CFTEA as well as conversations with the executive director, I am excited about the people I will have an opportunity to work with."
Congratulations, Joe! We look forward to your energy, passion for learning and development and leadership!