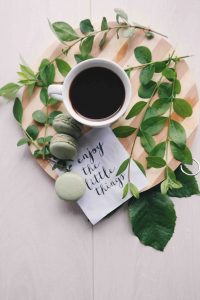 We are closely monitoring the current situation with COVID-19 (the coronavirus) and are committed to taking appropriate steps to navigate this challenging time.
In Person Training
Early this past week, we have followed the direction from local colleges to adjust classes for the next couple of weeks.  When a student or instructor attends one of our small group in-person training locations, we strive to ensure you are as comfortable as possible.
Please know that cleanliness and sanitization have always been a big part of ensuring a healthy learning environment, and we already follow strict guidelines with our locations from local health departments. However, due to the current situation, we are modifying any in-person location contracts to include high level deep cleaning and sanitizing to ensure even more thoroughly throughout the course of the day.
Our Employees
As with much of the advice you have seen from the Centers for Disease Control (CDC) and the World Health Organization (WHO), we recommend everyone be conscious of this potential health risk and follow official preventative recommendations. We believe the CDC's website is the best destination for that advice.
In accordance with the CDC's protocol, our employees are working remotely.
We have asked all instructors displaying symptoms to avoid coming to a public learning area for a period of 14 days. This same guidance is in place for those who live in a household with members who have visited, or who have themselves visited, China, Iran, Italy, or South Korea.
Our Students
We kindly request that if you are not feeling well; please reschedule any live class for when you are feeling better for the safety of our team and other students.
As we work through this together, we are committed to providing students with the information they need to make informed decisions around their education. CFTEA is fully open and has many alternative learning options to meet career goals beyond an in-person experience.
Thank you from everyone at CFTEA. We value your business and the trust you place in all of us.