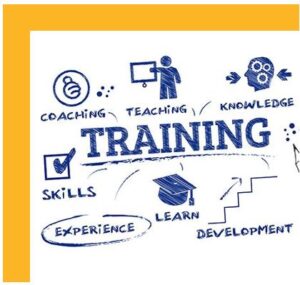 CFTEA provides classes to help you find a new hobby or gain a needed skill for that promotion at work. Part of our mission is to aid in the development of a strong workforce through education, training, and enrichment. Lifelong learning is a key part to career success.
Students can:
Develop new work skills & enhance current ones
Maintain certifications
Satisfy required professional development
Learn a new skill or hobby for personal enrichment
Many of our programs are designed for those entering the workforce for the first time, re-entering the workforce, changing career fields, receiving industry certifications, strengthening basic skills, or investing in ongoing professional development.
If you are looking to make a transformative move in your career, here are a few simple rules to live by that help when you take that first step:
Embrace risk and be willing to adapt: We might think we have everything perfectly squared away. It turns out, that not everything goes according to plan, but it doesn't necessarily need to either. If you open yourself to untold possibilities and give yourself enough time for things to work out, things will eventually become clear. Start slowly and see what works for you, then build on that.
Leverage your network: Both professional and personal – remember who your friends are and remember that good friends are just as happy to help you as you are to help them. The CFTEA Regional Advisory Council is a great way to connect with others in a new industry – it's a tool that can help, whether it's by helping you find new information or enabling you to connect with peers in a similar industry to find ways to work together – it can be a valuable asset for any professional to have in their back pocket.
Don't give up on your goals: One of my favorite quotes comes from Canadian novelist Douglass Coupland: "Adventure without risk is Disneyland." Things are going to go wrong at some point and you need to expect that you will make big mistakes. Just keep going!
Discover advancement this summer at CFTEA! Get out and get going! Not sure where to start – reach out and we are happy to help.