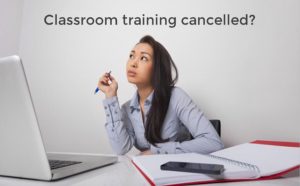 At a time when travel restrictions are being put in place, CFTEA has options to meet training needs and career development in a flexible way.
Guided Learning
For each Guided Learning class students study independently; however, a subject matter expert instructor is available to assist with material.
Instructor-Led Online
Subject matter expert instructors guide learning outcomes and support. The instructor is available to answer questions and provide feedback on assignments. Each week an assignment is received online and engagement is completed through lively discussion boards.
Self-Paced Online
These flexible programs include a mixture of instruction, case studies, assessments, exercises, videos, engaged learning structures and job aids. The topics covered are relevant in an ever-changing business environment. Plus many of our courses come with an Ask the Expert feature!
Webcourses
Through engaged learning, students participate in "classroom" discussions and ask instructor questions. Finish the class in fewer sessions earning the same credits as comparable Live class options.