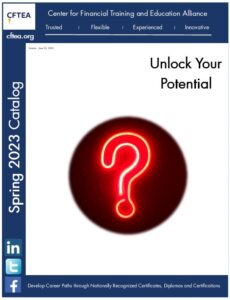 Win a $100 or $50 Amazon gift card! Unleash your creativity and design our 2023 Spring or Fall
catalog
cover! Looking for a great summer project and street cred for the photographer or graphic designer in you or your family? 
First prize winner: $100 Amazon Gift Card
Second prize winner: $50 Amazon Gift Card
This is a fun opportunity to creatively think of a public catalog cover for our educational non-profit. The cover should showcase any of the following key points:
√ Engaging / Interesting Content
√ Highlighting CFTEA Achievement or Achievements
√ Individual, Department, or Organization showcasing CFTEA
√ Highlighting career or professional development
√ Ollie – our mascot!
All photos must be original work, taken by the entrants. No third party may own or control any materials the photo contains, and the photo must not infringe upon the trademark, copyright, moral rights, intellectual rights, or rights of privacy of any entity or person. Files must be 2 MB or larger, though we may consider smaller files for social media and website images. Please submit your images with file name, inspiration for cover, date, and subjects in the image (if present) to [email protected] to be considered. The deadline for submission is September 15, 2022.
Must live in the United States and be age 14 and up. Winners will be announced by September 30, 2022.
The photo must be in portrait orientation.
The photo or graphic creation must be in its original state and cannot be altered in any way, including but not limited to removing, adding, reversing, or distorting subjects within the frame.
Violators will be removed from the contest, stripped of any prize(s), and banned from entering future contests.
Entries will not be accepted unless submitted via the official contest channel. Entries not submitted through the proper channel will be deleted.
Entries will be judged by the CFTEA Communications and Marketing Committee. All decisions are final. CFTEA reserves the right to disqualify any entry that is deemed inappropriate or does not conform to stated contest rules.
By entering the contest, entrants agree that photos submitted can be used by CFTEA for advertising purposes in digital and print media.
Submissions will not be accepted once the deadline lapses.
The prize must be collected by the winner and is non-transferable.
The winner will be contacted via the email address provided during entry. If no response is received after three business days, a new winner will be selected and the previous winner will forfeit all rights to the prize.
The contest is void where prohibited or restricted by law.
By submitting your photo, you agree to the above terms for use and redistribution.
Good luck, and thank you for your entry in CFTEA's 2023 Catalog Cover Contest!