What is another industry trend that will impact learning and development in 2022?
Last time the focus was on giving focus to onboarding, leadership, and key soft skills.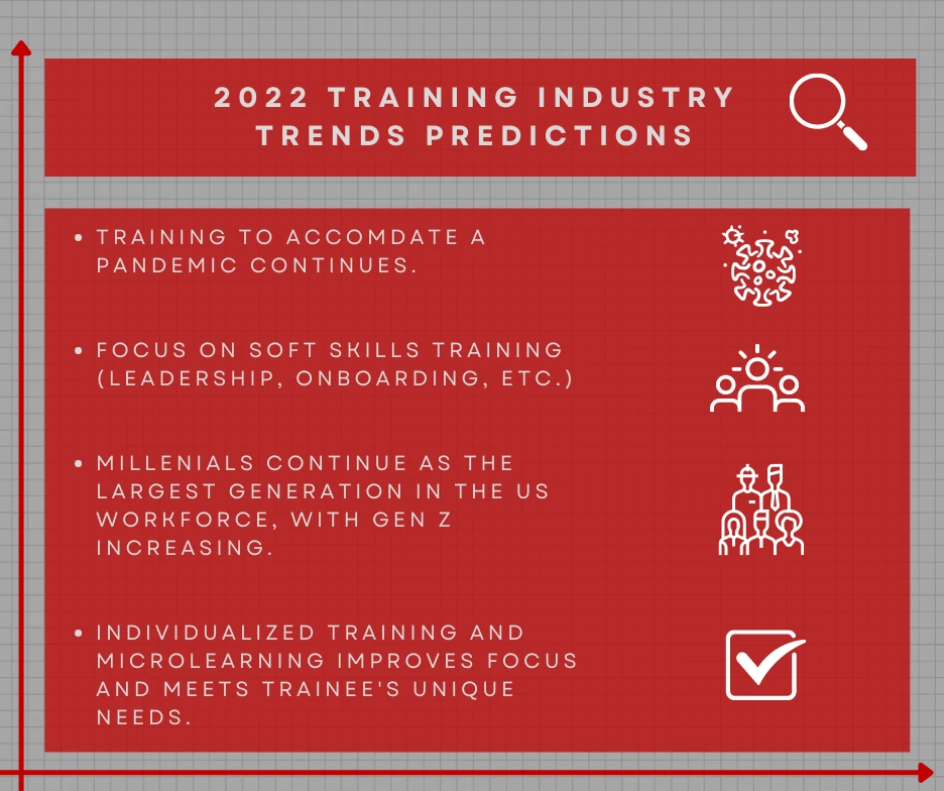 GENERATIONAL GAPS
Millennials take up 35% of the US workforce. This means they are still the largest generation in the U.S. workforce, as they have been since 2016.
Millennials in the workforce are less likely to stay in the same job for more than 1 to 5 years. They also value working for organizations that closely align with their own personal values.
While millennials are still taking over the workforce, Gen Z is making a mark in the workplace too, and they are only just beginning.
According to the most recent LinkedIn Workplace Learning Report, 75% of Gen Z employees believe learning is the key to a successful career. And they have been learning more than ever thanks to distance learning options.
They are most motivated by opportunities for career growth and spend time learning to help them do well in their current jobs, work in a different function, or shift to a different internal role.
Between the growing establishment of millennials in the workplace and the drive and curiosity to learn new things from Gen Z, these generations are sure to succeed in the workforce while bringing fresh and new ideas to the table.