With the continued evolvement of technology, a global pandemic, and a new generation settling into the workplace, the Learning and Development industry has unique and ever-changing needs.
It has never been more important to maintain resilience and flexibility in corporate settings. And finding ways to anticipate changes – such as trends in the training industry – can help with that.
Why take the time to understand training industry trends? Well, if you know the industry, you can better predict your training needs for 2022, and anticipate them accordingly.
Here is one factor that has impacted the training industry in 2021/2022, and how you can adjust your training strategy accordingly to stay on top.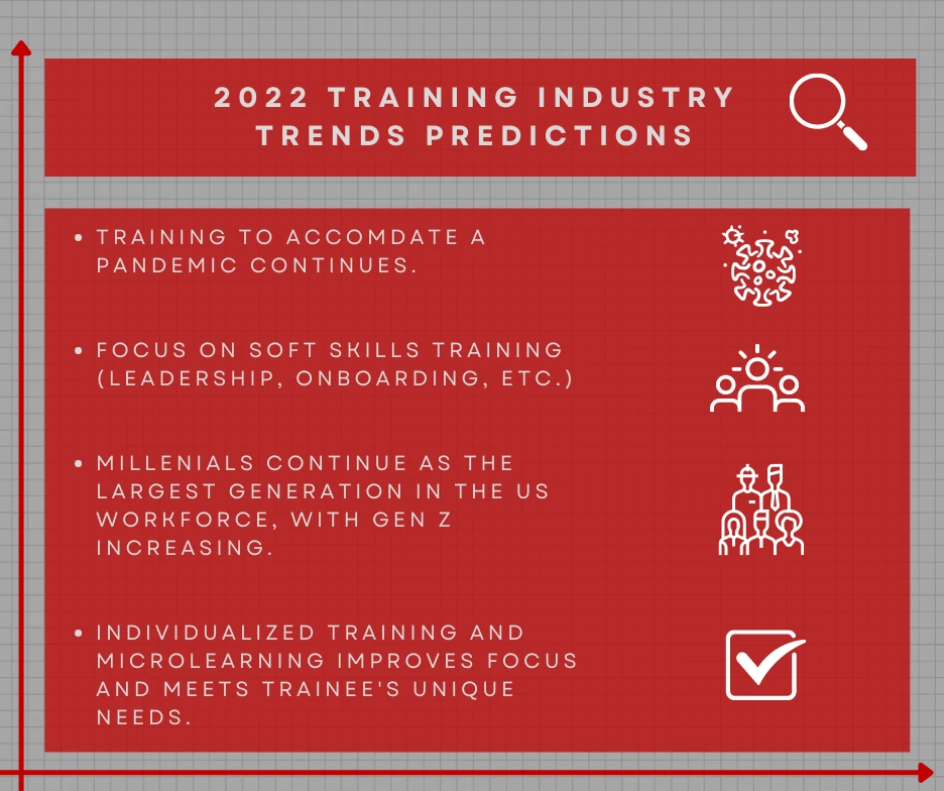 TRAINING IN THE 2020s = ACCOMMODATING A PANDEMIC
When the COVID-19 pandemic became most prevalent in 2020, no one could have predicted the ways that it impacted every aspect of life, including how you provide learning and development in an organization.
Before COVID, distance learning was still very prevalent and used as a convenient option to accommodate a student's busy schedule and geographical location. However, it has now become absolutely essential.
Fortunately, distance learning is more accessible than ever. And educational non-profits (such as ourselves) are always working to make it user-friendly, well designed, interactive, and affordable. It is important not to bring a "canned" approach to a student's options.
For example, over the past year, we have completely revamped the courses that are pre-loaded onto our LMS – CFTEA Workplace and worked with additional national partners to bring together the best of the best.
Distance learning options will not be going away anytime soon. And between the pandemic and an increasingly fast-paced world, you need training that fits with the modern way of working.
If you feel as though you don't know where to start join hundreds of organizations that trust CFTEA for convenient and safe training options.