Over the years, CFTEA has actively been supported by key contributors in learning and development from our board of directors. Their engagement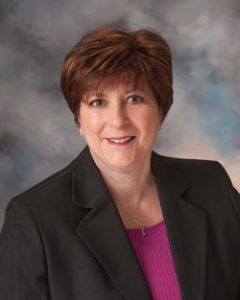 and leadership have provided the vision in shaping our non-profit as well as providing dedication to workforce development.
This year, our award goes to Jane Clark, former Board President from Community National Bank.  All organizations face challenges, however the global pandemic was a challenge that many nonprofits and organizations were not prepared to weather.  The ground beneath us shifted and it took strong leadership, communication and vision to guide our nonprofit.  Over the past few years, CFTEA has updated its role in the community and serves as a premier educational choice due to the direction from the board of directors.  The pandemic saw the first student awards banquets in a virtual model and a major shift to distance learning.  In those times of uncertainty, Jane provided a voice of clarity, strength and optimism for the future.  As our course material is updated, a huge thank you goes to Jane Clark for her work in updating our Frauds, Scams and Cons course into a truly beneficial and modern experience.
As Jane retires at the end of 2021, we are thrilled to have her join our Community Advisory Councils and continue to lend her knowledge and skills to a whole new generation of career champions!  Thank you so much Jane for the leadership we needed during a time of change while it appeared that the world stopped.
Prior Recipients
2019 – Alie DiCarlo & Deb Williams
2021 – Jane Clark