Description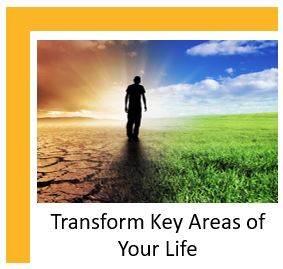 Many people want to improve some facet of their lives. Others would rather transform their lives by causing significant, lasting changes.
Transforming your daily life requires going beyond the way you live, co-creating an improved life yourself, and changing how you live. You do this by using your thoughts, visualization, words, trust, activities, or a combination of them. You utilize them to improve some of what's taking place within you and in your daily life, to co-create what you truly desire, and live differently.
This process commences from within and results in significant changes in you as well as your life. When you change, your life will also change. You should have an improved life. Your better life will probably be your best life ever before — the life span of your dreams. If you're going through a major task or several obstacles, they may seem to go on permanently, but as day always follows evening, so too your breakthrough will follow your obstacles.
Transforming your daily life can be challenging, yet inspiring and rewarding. If you need a far better life with more of the things you truly desire, then take some action today to start out doing so.
This course is part of the Boost Your Confidence Bundle which applies toward the Essentials of Success Certificate.
Introduction

The Personal Transformation Process

1. Identify Problem Areas In Your Life

2. Reflect

3. What Result Do You Want?

4. What Has To Change?

How Do These Steps Come Together?

Transforming Key Areas Of Your Life

Health And Wellness

Career

Attitude

Relationships

Personal Development

Your Journey

Pitfalls To Avoid

Tracking Progress

Conclusion