Description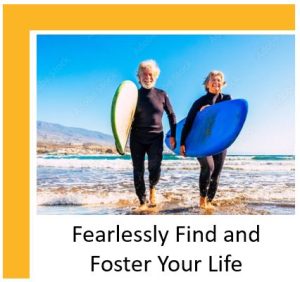 Your purpose in life is the reason you get up in the morning eager to face the day. It's bigger than a job. It's what drives you. Your life's purpose gives you meaning and connection to everything and everyone around you.
People have a natural need for a sense of purpose — a feeling that you know who you are and where you fit into the world, that your goals and desires are in sync.
We often move through much of our lives without quite knowing what our purpose is. We follow the social scripts that we're given — get good grades, get into a "good school," get a "good job," buy a house and start a family.
We do what we feel that others expect of us, or what the society we live in prescribes for us.
But we can find ourselves with a lingering sense that something is missing from our lives.
What is your purpose in life? This is a question that no one can answer but you. If you haven't found yours yet, keep following the clues. It will be worth it.
Includes expert interviews, articles, videos, student workbook, and reflective opportunities.
Sections Include:
The Power of Finding Your Purpose
Purpose Project – Asking The Right Questions
Purpose Project – Finding Your Purpose
Purpose Project – Following Your Purpose