Description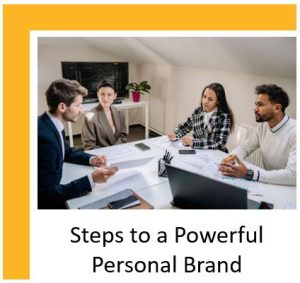 The culture of business is changing. How we seek work and get hired will be drastically different in the next few years. Having a strong personal brand as an employee gives you an incredible amount of leverage and security. It might not make you "fire-proof" but it will make sure if you do get let go, you'll land on your feet, fast.
In the modern job market, a personal brand isn't something reserved for sports stars, Hollywood celebs, billionaires, and influencers. A personal brand is becoming a necessary method for differentiating yourself, even for entry-level jobs.
The job market will only become more competitive – even at your current organization, so it's essential that you start taking steps to build your personal brand now and get a jump start on your competition.
Hands-On Activities
Articles
Videos
Confidential Personal Reflection and Action Steps
Personal SWOT Analysis
Key Steps to Enhancing Your Personal Brand in the Workplace
Social Media and Your Personal Brand
Retrospective Process
This course may also be purchased in the Boost Your Confidence Bundle and applies toward the Essentials of Success Certificate.