Description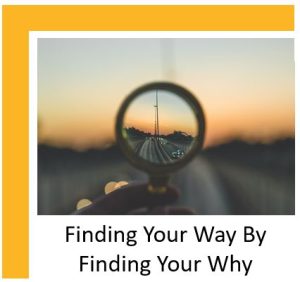 Are you feeling worn down, dragged out, or otherwise non-productive?
When you don't have a clear vision of your why, it can be incredibly hard to get motivated. After all, we need fuel if we're going to realize our dreams. This comes in the form of passion, a directed excitement over exactly what you want out of life, and a clear knowledge of just how important it is to get there.
Knowing your why may not seem like the key to reigniting these things, but it is. After all, without a reason to move forward, it's really hard to drum up the momentum needed to get where you want to go. On the other hand, a strong purpose will set the world on fire every single time.
Includes student workbook, expert interviews, videos, articles, and reflective opportunities.
Introduction

What Is "Your Why"?

Why Is It So Important To Know Your Purpose In Life?

The Takeaway

Losing "Our Why"

Why Do We Lose Our Why?

What Happens When We Lose Our "Why"?

Short-Term Loss Of A "Why"

Long-Term Loss Of A "Why"

Regaining "Your Why"

The First Steps

Other Tips

Conclusion