Description
Covered Topics
Series Part 1: The first webinar will explain general reporting requirements, including consolidation rules, filing deadlines, procedures, and Call Report resources. In addition, the income statement schedules, RI, RI-A and RI-E will be covered.
Series Part 2: The second webinar will start with the Balance Sheet Schedule RC and will continue with the last two income statement schedules, RI-B, RI-C, and follow with coverage of schedules RC-B, RC-G ad RC-F.
Series Part 3: The third webinar will focus heavily on the loan classification requirements for RC-C and will continue with selected line items on RC-C Part I. Staying on the loan portfolio, Part 3 will cover loan related reporting in schedules RC-M, RC-L and RC-N.
Series Part 4: The fourth webinar will cover deposit schedule RC-E with a discussion on reciprocal and brokered deposits and reporting the various types of deposits by insurance limits, maturity or repricing. Part 4 will also cover certain non-loan related reporting items in RC-M and reporting deposits for insurance assessment purposes in RC-O. Average balance reporting in RC-K and RC-O will also be discussed.
Series Part 5: The fifth and final part of the webinar will cover RC-R and the Community Banking Leverage Ratio, along with the calculations of Tier 2 Capital and Total Capital. The risk weighting requirements of RC-R Part II will also be covered relative to the appropriate allocations of risk weights to assets and off-balance sheet exposures.
The series will generally cover the Call Report in schedule order, however, grouping certain schedules based upon reporting content will be woven into the curriculum.
Designed for bankers new to Call Report preparation and those seeking a refresher course, this series will cover:
Regulatory and reporting requirements pertinent to Call Report preparation
Best practices related to the preparation and review process
Basic accounting and reporting practices
Income Statement and Balance Sheet schedules
Loan schedules and Loan Coding
Deposit schedules
Maturity and repricing reporting requirements
Off-balance sheet reporting requirements
Reporting loans to insiders
Community Bank Leverage Ratio and Risk Based Capital
Risk Weighting Assets and Unfunded Commitments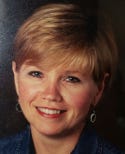 Instructor Bio
Ms. Dopjera, a Certified Public Accountant, has 38 years of experience focused on accounting and regulatory reporting for financial institutions. During the first 18 years of her career, Ms. Dopjera held various positions with responsibility across all operational areas, to include accounting, internal audit, Call Report preparation and review while working for community as well as regional banks.
In 2000, Ms. Dopjera joined the public accounting firm of Harper & Pearson Company, P.C., where she served as Practice Leader for the Firm?s financial institutions practice covering community and regional institutions. The Firm?s services included financial statement audit, accounting, tax preparation and filing, internal control audit, Call Report audit, loan and asset quality review, and design and implementation of internal controls over financial reporting frameworks for institutions regulated under FDICIA and Sarbanes-Oxley. In 2018, Ms. Dopjera retired from Harper & Pearson Company, and currently provides accounting, consulting, and training services to financial institutions.